The development team you were looking for
We'll bring your vision to life with software development.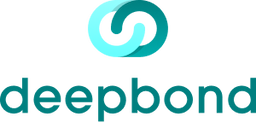 Fast and reliable
Accelerate your business
with Wiseverge capabilities to deliver innovative software products.
Technologies that help us achieve the best results
At Wiseverge, we use a variety of tools to ensure that we deliver the best possible results to our clients.
Talking with us is free and we will give you awesome tips
Quick chat to get to know you
Brief talk about your idea and software needs. We have to make sure that we are the best team to partner with you.
Plan & design
We work together planning and designing the product, defining priorities and making your idea something concrete.
Development
We start the development cycle using agile methodologies. You will get recurrent presentations, previews and constant communication to make sure you get exactly what you want!
Maintenance
You deserve the best! So our work doesn't end when we deliver. We make sure your product is performant, resilient and capable of handling thousands of clients.
Don't take our word for granted, hear it from our clients!
The best thing about Wiseverge is their approach to finding and nurturing great developers. Building products is hard. Working with Wiseverge makes it so much easier - I cannot recommend them enough.
Ricardo is an excelent professional, totally driven by the best solutions. He have a strong focus to solve problems with the best approachs, and don't give up on any challenge.
He has a sense for understanding client requirements and an unparalleled product vision, which is a great asset when combining with his tech skills.
Think the best complement that I can leave here is that Ricardo is someone that I would be glad to work with again.
Discover how we turn challenges into success stories.
It seems you're ready to take the next step
Talking with us it's free and we will probably give awesome tips.